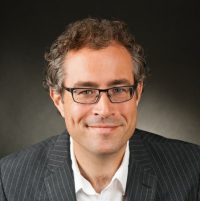 A scholar of comparative literature, modernism, and East Asia, Hayot is the author of four books, including Chinese Dreams (2004), The Hypothetical Mandarin (2009), On Literary Worlds (2012), and The Elements of Academic Style (2014); he is also a co-editor of Sinographies: Writing China (2007) and, most recently, of A New Vocabulary for Global Modernism (2016, with Rebecca Walkowitz). He has written about modernism, poetry, video games, the history of modernity, Asian American literature, and other topics. His current projects include a translation of Peter Janich's Was ist Information? (with Lea Pao) and a monograph on the philosophy of literature.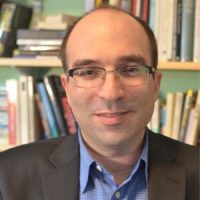 Jonathan E. Abel is a scholar of Japanese media, film, and literature. As an Associate Professor of Comparative Literature and Japanese Studies at Penn State University, Abel focuses his teaching and scholarly interests on questions of global modernism, literary reception, translation studies, film studies, new media, and literary and cultural theory. He has served as Director of Penn State's Global and International Studies Program and is currently Associate Director of its Center for Humanities and Information. For academic year 2022-2023, he was a Woodrow Wilson Center Fellow.  He is co-translator of Karatani Kōjin's Nation and Aesthetics: On Kant and Freud (Oxford University Press, 2017) and Azuma Hiroki's Otaku: Japan's Database Animals (University of Minnesota Press, 2008). He has edited several volumes, including a special issue of Japan Forum entitled "Beyond Fukushima: Culture, Media, and Meaning from Catastrophe" (2015), Information Keywords a book on humanistic approaches to the study of information (Columbia University Press, 2021), and a special issue of Verge: Studies in Global Asias on "Digital Asias" (University of Minnesota Press, Fall 2021). His first book, Redacted: The Archives of Censorship in Transwar Japan (University of California Press, 2012), examined how authors and censors (under the empire and during the occupation) worked to create a particular kind of literature, full of gaps and fissures, that remains popular in Japan today.  His most recent book, The New Real: Media and Mimesis in Japan from Stereographs to Emoji (University of Minnesota Press, 2023), examines how the marketing and scholarly rhetoric around new media often overlap while contradicting the actual everyday encounter of users and their new media. He develops CineMAP Japan, a project that geotags and visualizes film locations to reveal how space matter and what places mean for cinema.  He is currently working on a book length study, tentatively titled Subtitling the World: Fake News and Fictional Truth, which examines microfiction posted on Twitter and Instagram as test cases for policies about tagging fake news on social media.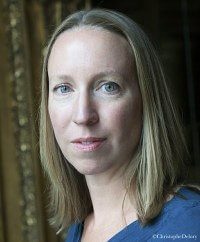 Associate Professor of French, Francophone Studies, and History
Boittin is Associate Professor of French, Francophone Studies, and History. Her research and teaching look at how colonial spaces in West Africa, Southeast Asia, and the French Caribbean were shaped by intersections between gender, race, class, and sexuality. She is the author of Colonial Metropolis: The Urban Grounds of Anti-imperialism and Feminism in Interwar Paris (2010, University of Nebraska Press), an innovative, intersectional history of radical interwar politics, and of Undesirable: Passionate Mobility and Women's Defiance of French Colonial Policing, 1919-1952 (in production, University of Chicago Press, 2022), which tracks and maps approximately seven hundred women through French, Cambodian, and Senegalese archives to understand what ordinary people do when they realize they are being policed.
Jonathan Abel, Associate Professor of Comparative Literature and Asian Studies
Richard Doyle, Liberal Arts Research Professor of English
Greg Eghigian, Associate Professor of History
Samuel Frederick, Assistant Professor of German
Matthew Jordan, Associate Professor of Film & Video Studies
Michele Kennerly, Assistant Professor of Communication Arts & Sciences
Daniel Purdy, Professor of German
Christopher Reed, Professor of English and Visual Culture
Mark Sentesy, Assistant Professor of Philosophy
2023-2024 Predoctoral Fellows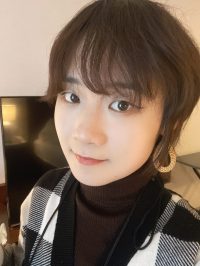 Qiyu Chen is a fifth-year PhD student in Comparative Literature with a dual-title in African Studies. Her dissertation entitled "The Making and Unmaking of African Literary Canons: Circulation, Genre, and Gender during the Cold War" examines the many alternative African literary canons formed during the Cold War beyond the most well-known postcolonial Anglophone African literary canon. Focusing on literary networks on the African continent, and other Third World locales, such as Socialist China, this project discovers routes of circulation and translation of African literature beyond the Western metropolis-(post) colony nexus. This project also brings to the fore less-studied genres (as compared to the African novel) of African literature, such as, short story, autobiography, and theater, evaluating their presentation in print materials and rethinking their relation to decolonization movements. Zooming in onto the stories of individual African intellectuals, this dissertation aims to show their agency or lack thereof when navigating the Cold War publishing infrastructure.
2023-2024 Faculty Fellows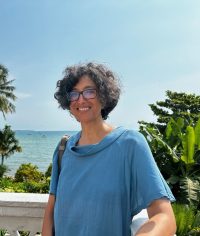 Gabeba Baderoon is an Associate Professor of Women's, Gender and Sexuality Studies, African Studies and Comparative Literature. She co-directs the African Feminist Initiative at Penn State with Alicia Decker and Maha Marouan. Baderoon received a PhD in English from the University of Cape Town and has held Post-doctoral fellowships in the Africana Research Center and the "Islam, African Publics and Religious Values" Project. Among her honors are the Sarah Baartman Senior Fellowship at the University of Cape Town, an Extraordinary Professorship of English at Stellenbosch University, and fellowships at the African Gender Institute, the Nordic Africa Institute, the Rockefeller Centre at Bellagio and the Stellenbosch Institute for Advanced Study. Baderoon is the author of Regarding Muslims: from Slavery to Post-Apartheid, which received the National Institute for the Humanities and Social Sciences Best Non-fiction Monograph Award, and the poetry collections The Dream in the Next Body, A hundred silences and The History of Intimacy. She also co-edited the award-winning essay collection, Surfacing: on Being Black and Feminist, with Desiree Lewis. Baderoon's work has been honored with the DaimlerChrysler Award for South African Poetry, the Elisabeth Eybers Poetry Prize, the University of Johannesburg Prize for South African Writing and three awards from the National Institute for the Humanities and Social Sciences: for Best Poetry Book, Best Non-Fiction Monograph and Best Edited Collection. The project she is working on for her CHI Fellowship is a poetic autobiography titled, "The Concussion Diaries: Relief Map of a Drifting Mind."
2023-2024 Visiting Fellows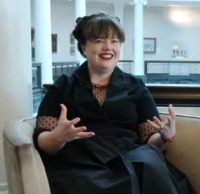 Tara Ward is a scholar of twentieth and twenty-first century art and visual culture. Her attention to the ways avant-garde artistic practices are integrated into everyday life has led to a diverse array of research interests from how the Orphist painters used color theory to understand the modern city to how the history of the nude relates to legging fashion to Instagram as an artistic practice.  Deeply influenced by Foucault and ordinary language philosophy, Dr. Ward argues for a very broad definition of art and insists that the visual is as meaningful as text.  Her work has been published by the Guggenheim Museum and the Oxford Art Journal, and her current book project is entitled Appreciation Post:  Towards an Art History of Instagram.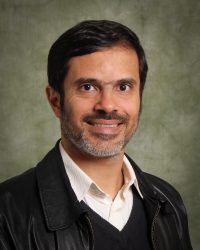 Daniel Cunha is interested historical capitalism, critique of political economy, critical theory, and the Anthropocene. As a PhD in Sociology, M. Sc. in Environmental Science and B. S. in Chemical Engineering, his research is trans-disciplinary, making use of concepts and methods from critical political economy, historical sociology, the world-systems perspective, and the natural sciences. His dissertation on the Industrial Revolution (ca. 1760-1840) conceptualizes it as world-historical, encompassing large-scale environmental and labor regime transformations and equally world-historical social resistance. He has articles published in Mediations, The Anthropocene Review, Critical Historical Studies, Journal of the World-Systems Research, among others, and is a coeditor of Sinal de Menos. His most recent publication, "Climate Science as Counterculture", appeared in Liinc em Revista (2022). He is preparing a book on climate science which will show how it internalizes transformed subjectivities into its concepts, as part of world-historical developments spanning from the Second World War to May 68 and beyond.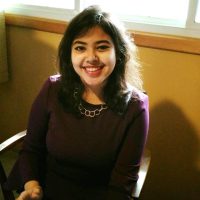 Amrita De is a Postdoctoral fellow in the Center of Humanities and Information at Penn State University. Her research focuses on global south masculinity studies and affect theory. Her works have been published in NORMA, Boyhood Studies, Global Humanities and are forthcoming in other edited collections. She is also working her way through her first novel centered around contemporary Indian Masculinities.