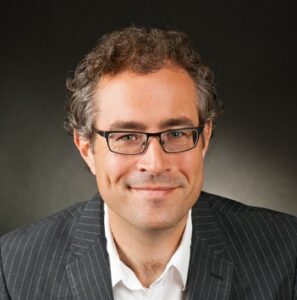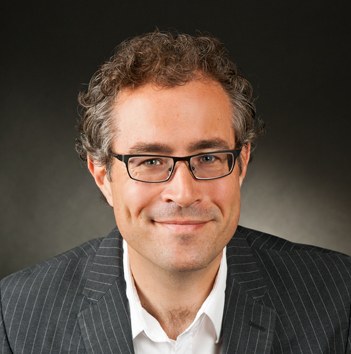 A scholar of comparative literature, modernism, and East Asia, Hayot is the author of four books, including Chinese Dreams (2004), The Hypothetical Mandarin (2009), On Literary Worlds (2012), and The Elements of Academic Style (2014); he is also a co-editor of Sinographies: Writing China (2007) and, most recently, of A New Vocabulary for Global Modernism (2016, with Rebecca Walkowitz). He has written about modernism, poetry, video games, the history of modernity, Asian American literature, and other topics. His current projects include a translation of Peter Janich's Was ist Information? (with Lea Pao) and a monograph on the philosophy of literature.
Jonathan Abel, Associate Professor of Comparative Literature and Asian Studies
Richard Doyle, Liberal Arts Research Professor of English
Greg Eghigian, Associate Professor of History
Samuel Frederick, Assistant Professor of German
Matthew Jordan, Associate Professor of Film & Video Studies
Michele Kennerly, Assistant Professor of Communication Arts & Sciences
Daniel Purdy, Professor of German
Christopher Reed, Professor of English and Visual Culture
Mark Sentesy, Assistant Professor of Philosophy
2022-2023 Predoctoral Fellows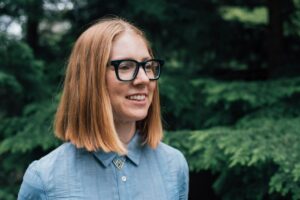 Heidi Biggs (they/she) is a PhD candidate in the College of Information Sciences and Technology studying Human Computer Interaction and Design. They are an interdisciplinary sustainability scholar, holding a B.A. in English Literature and a Master of Design (MDes) in interaction design from the University of Washington. Stemming from an interest in the Anthropocene Era, climate change, and queer theory, and inspired by speculative and research through design traditions, their work has used making, somatics, first-person exploration, design ethnography, and performative engagement to shift their own and other's awareness of their ecological imbrications via aesthetic experiences with environmental or ecological data. Carrying this work forward, they look to understand the relations that emerging, intelligent data applications build (both materially and ideologically) between humans and their environment and how those mediations might be part of larger systems of power and oppression.
2022-2023 Faculty Fellows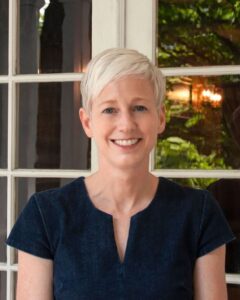 Jessica Vantine Birkenholtz is Associate Professor of Women's, Gender, and Sexuality Studies, Asian Studies, and Religious Studies. She is a feminist scholar of religion who specializes in women, gender, and religion in Hinduism and South Asia more broadly. She has been doing research in Nepal since the early 2000s, where her work centers primarily on the construction and intersections of Hindu religious and gender ideologies, identity, and practice in and around the Kathmandu Valley. Her book, Reciting the Goddess: Narratives of Place and the Making of Hinduism in Nepal (Oxford University Press, 2018) earned the 2019 American Academy of Religion Award for Excellence in the Study of Religion. She is currently working on two projects. The first is an English translation of Nepal's most sacred Hindu devotional text, the Svasthanivratakatha, which is supported by an NEH Scholarly Editions and Translations Grant and under contract with Oxford University Press. Her second project presents an ethnographic, intersectional study of sexual and gender minorities in Nepal that uses religion as its primary lens and attends to the intersections of religion, secularism, ethnicity, and queerness in modern Nepal. Her work has been published in Signs: Journal of Women in Culture and Society, the Journal of Feminist Studies in Religion, and the Journal of Hindu Studies, and she is co-editor of Religion and Modernity in the Himalaya (Routledge 2016).
2022-2023 Visiting Fellows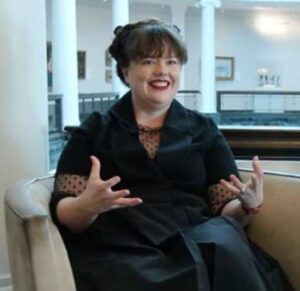 Tara Ward is a scholar of twentieth and twenty-first century art and visual culture. Her attention to the ways avant-garde artistic practices are integrated into everyday life has led to a diverse array of research interests from how the Orphist painters used color theory to understand the modern city to how the history of the nude relates to legging fashion to Instagram as an artistic practice. Deeply influenced by Foucault and ordinary language philosophy, Dr. Ward argues for a very broad definition of art and insists that the visual is as meaningful as text. Her work has been published by the Guggenheim Museum and the Oxford Art Journal, and her current book project is entitled Appreciation Post: Towards an Art History of Instagram.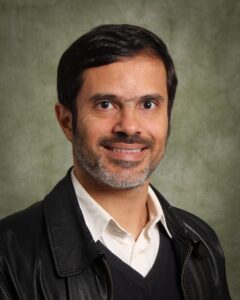 Daniel Cunha is interested historical capitalism, critique of political economy, critical theory, and the Anthropocene. As a PhD in Sociology, M. Sc. in Environmental Science and B. S. in Chemical Engineering, his research is trans-disciplinary, making use of concepts and methods from critical political economy, historical sociology, the world-systems perspective, and the natural sciences. His dissertation on the Industrial Revolution (ca. 1760-1840) conceptualizes it as world-historical, encompassing large-scale environmental and labor regime transformations and equally world-historical social resistance. He has articles published in Mediations, The Anthropocene Review, Critical Historical Studies, Journal of the World-Systems Research, among others, and is a coeditor of Sinal de Menos. His most recent publication, "Climate Science as Counterculture", appeared in Liinc em Revista (2022). He is preparing a book on climate science which will show how it internalizes transformed subjectivities into its concepts, as part of world-historical developments spanning from the Second World War to May 68 and beyond.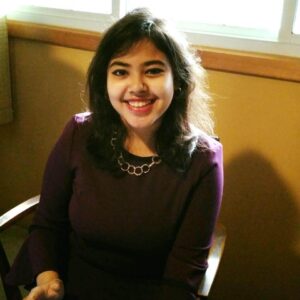 Amrita De is a Postdoctoral fellow in the Center of Humanities and Information at Penn State University. Her research focuses on global south masculinity studies and affect theory. Her works have been published in NORMA, Boyhood Studies, Global Humanities and are forthcoming in other edited collections. She is also working her way through her first novel centered around contemporary Indian Masculinities.